grinding set P-2 stainless steel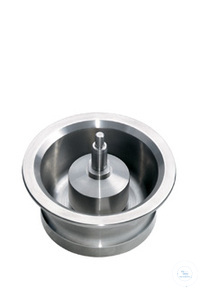 The picture may be different from the article and can include supply, which is not in the standard scope.
Order-No.: 539846210
2.112,00 €
for 1 piece plus VAT (19%) plus shipping costs
consisting of a mortar bowl made of stainless, pestle and scraper.

The mortar bowl totally made of stainless steel can be easily cleaned, assures a defined abrasion of only one material and can be filled with liquid nitrogen for cooling/brittleness the sample to be ground.

General material specification:
Material: stainless steel - 1.4305
Abrasion resistance: fairly good
Suitable for: medium-hard, brittle samples
Detailed information about the material you will find in the element analysis.
more
Catalogue-No:

539846210

Validity:

31.12.2021

Last Update:

31.12.2020
Alternative articles: