TAPE DISPENSER LEG,WALL MOUNT13473-0001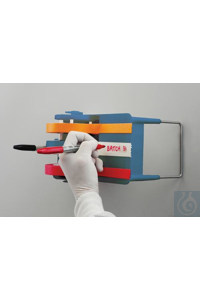 The picture may be different from the article and can include supply, which is not in the standard scope.
Order-No.: F134730001
10,15 €
for 1 piece plus VAT (16%) plus shipping costs
Bel-Art Wall Mount Adapter for Economy Write-On Label Tape Dispenser; 4¹/2 x 5¹/8 in.
(-) Technical data:
EAN Code:
191634002802
Article-No:

F13473-0001

Package:

1 piece

Validity:

31.12.2020

Last Update:

22.01.2020